Vastly experienced coatings specialists covering the UK.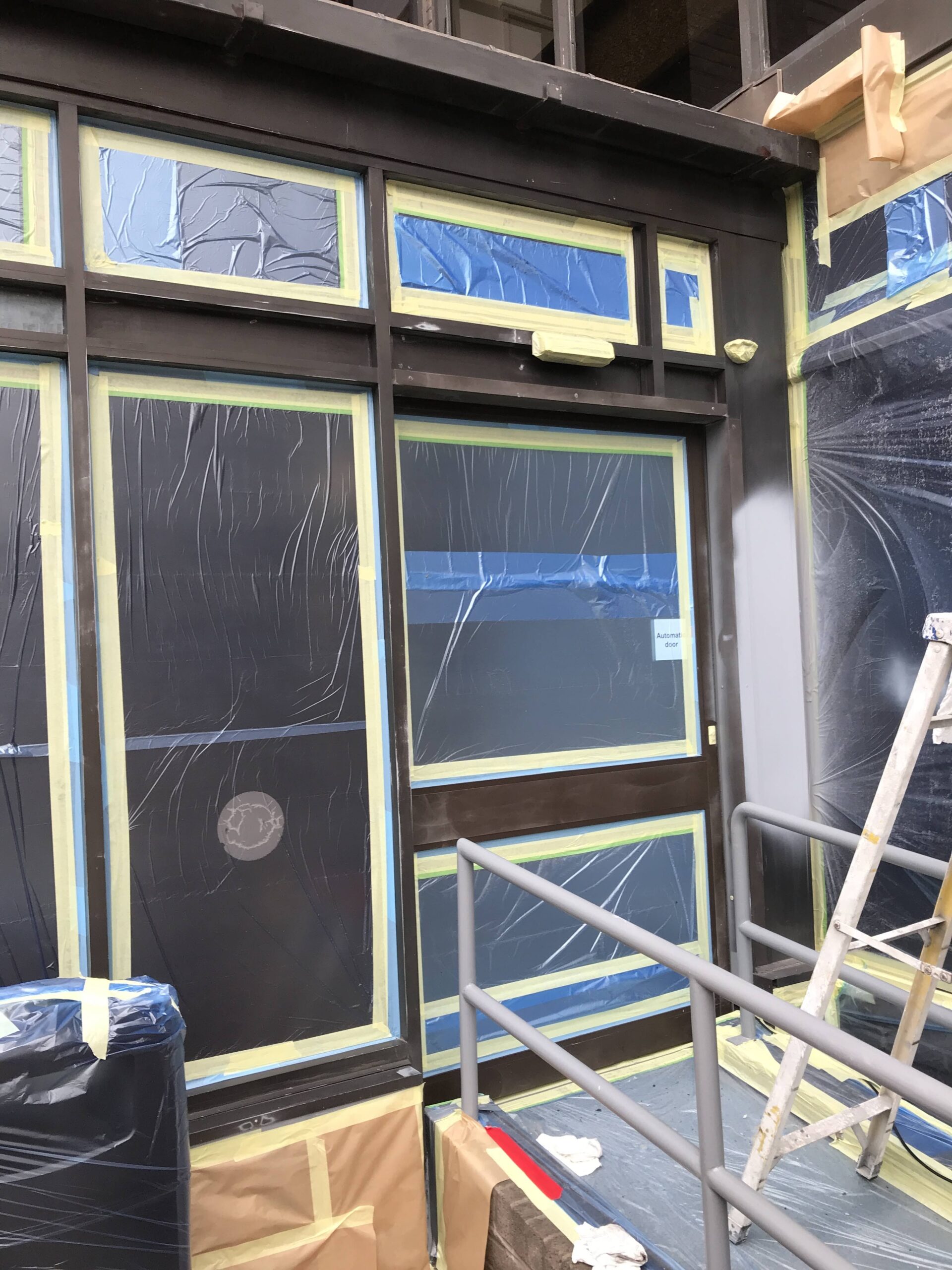 WINDOW & DOOR COATINGS
Are you in need of a professional and reliable service for coating frames in commercial and industrial settings? Look no further! Our team specialises in providing top-notch painting solutions for businesses, ensuring that your frames not only look fantastic but also withstand the demands of these environments.
With our expertise in frame painting, we understand the unique challenges that commercial and industrial spaces can present. From high traffic areas to exposure to harsh weather conditions, your frames need a coating that can handle it all. That's where we come in!
We offer a wide range of painting options to suit your specific needs. Our experienced team will work closely with you to determine the best coating materials and techniques for your frames. Whether you require a protective coating to prevent corrosion, a vibrant colour to enhance your brand identity, or a specialised finish for a specific application, we've got you covered.
Using only the highest quality paints and coatings, we ensure that your frames not only look great but also stand the test of time. Our skilled professionals are trained to deliver precise and flawless results, leaving you with frames that are not only visually appealing but also durable and resistant to wear and tear.
We understand the importance of minimizing disruptions to your business operations. That's why our team works efficiently and effectively, completing the painting process with minimal downtime. You can trust us to deliver exceptional results within your desired timeframe.
So, if you're looking for reliable frame painting services for your commercial or industrial space, reach out to us today. We're here to transform your frames into a stunning visual asset that reflects the professionalism and quality of your business.
WE SPECIALISE IN
Our professional and certified contractors have years of experience in the coatings industry and specialise in commercial and industrial projects.







With this experience and our resources. we can handle any project regardless of scale, condition, and difficulty. Contact us for a free inspection.

Want advice? Not sure what your options are? How much will it cost? We're happy to come onsite and answer all your questions.

We pride ourselves on offering a professional service at a competitive price.

The team at Wilson Coatings offer flexible working hours to accomodate the needs of our customers.