Vastly experienced coatings specialists covering the UK.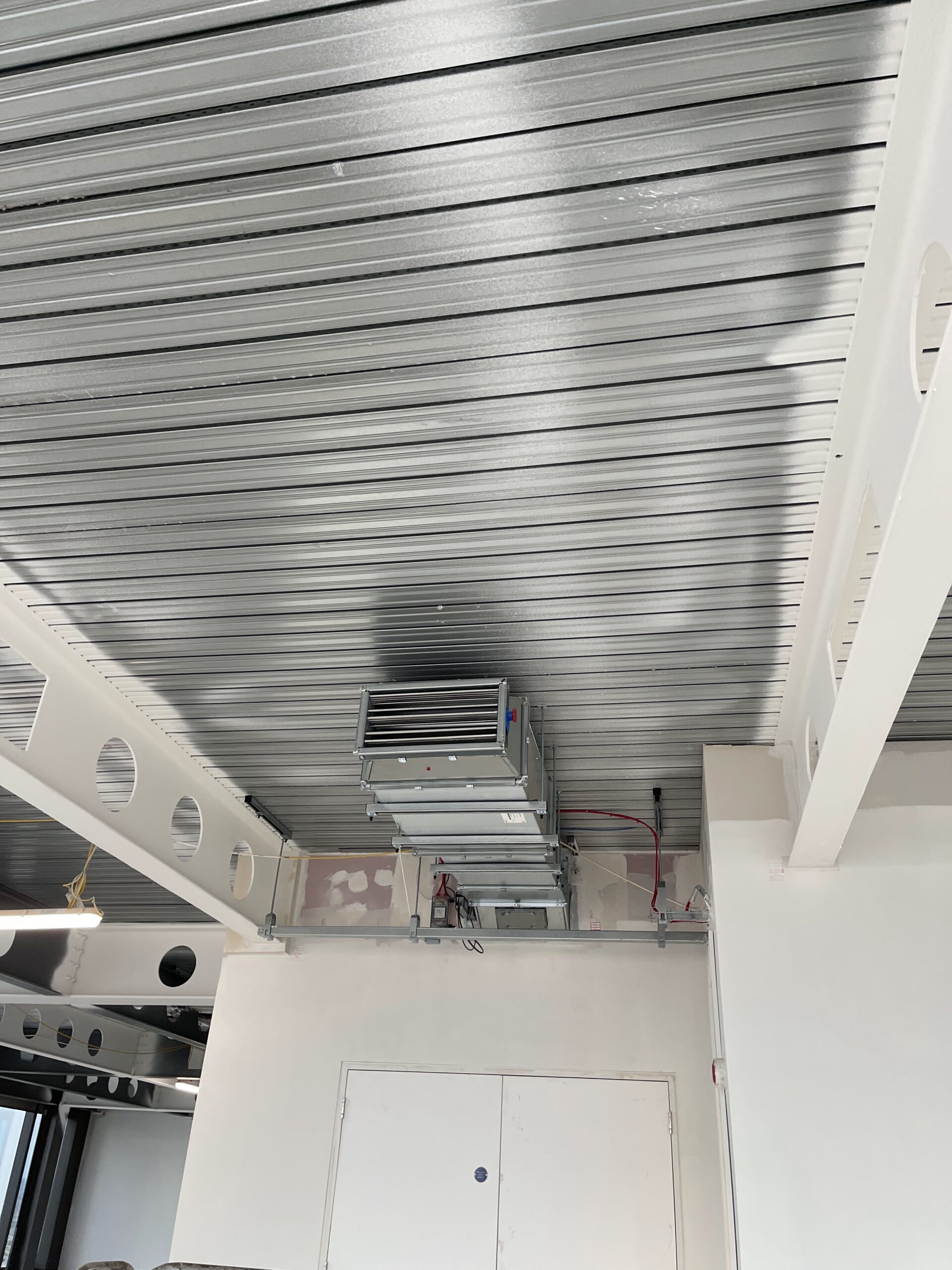 INSTUMESCENT SPRAYING 
Intumescent spraying is a fire protection technique that involves applying a special coating to surfaces, such as steel structures or walls, to enhance their fire resistance. The coating expands when exposed to high temperatures, creating a protective barrier that helps to slow down the spread of fire and protect the underlying structure.
At Wilson Coatings, we specialise in providing professional intumescent spraying services for commercial and industrial buildings. Our team of experts will assess your specific fire protection needs and apply the appropriate intumescent coating to the designated surfaces.
By using intumescent spraying, you can enhance the fire safety of your property, giving you valuable time to evacuate and reducing the risk of structural damage. The coating is designed to provide a high level of fire resistance, allowing for a safer environment in the event of a fire.
We use top-quality intumescent coatings that meet industry standards and regulations. Our experienced professionals will ensure that the spraying process is carried out with precision and attention to detail, providing you with reliable fire protection.
If you're interested in intumescent spraying for your property, feel free to reach out to us for a consultation. We'll be happy to discuss your specific requirements and provide you with a customiaed solution.
WE SPECIALISE IN
Our professional and certified contractors have years of experience in the coatings industry and specialise in commercial and industrial projects.







With this experience and our resources. we can handle any project regardless of scale, condition, and difficulty. Contact us for a free inspection.

Want advice? Not sure what your options are? How much will it cost? We're happy to come onsite and answer all your questions.

We pride ourselves on offering a professional service at a competitive price.

The team at Wilson Coatings offer flexible working hours to accomodate the needs of our customers.